Weekend Courses
at Trumpet Corner Art Venue, near Ledbury, HR8 2RA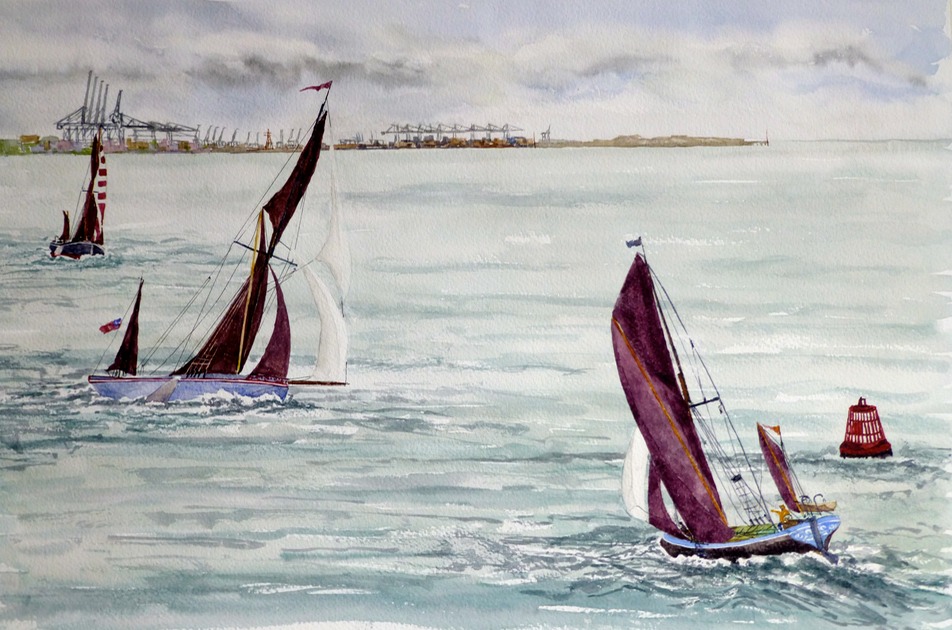 Understanding Watercolour

Course dates for Spring and Autumn 2017
Arranged on a mutual convenience basis, and held at Nigel's home in Ledbury
Using explanation, demonstration and practice, we explore the essential properties and characteristics of the medium. Everyone should know about colours and pigments, the secrets of achieving good, reliable and controllable washes, and the many useful techniques designed to avoid the pitfalls suffered by a lack of understanding of these diverse aspects. We also cover how the other elements come together to simplify the process of learning and avoid unnecessary expenditure. Experienced watercolourists attending this course usually comment along the lines of "Why did nobody tell me (or, why didn't I read about) this before?" 
All materials are provided for this course, so students are advised not to purchase any art materials before they arrive. However, the more experienced painters may wish to bring their own kit for comparison with the first-class kit provided.
Programme - Saturday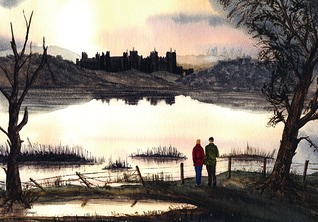 Covers the medium and tools, their characteristics and use, and is designed to act as a foundation for exploiting the flexibility and power of the medium. We learn about washes, shadow tones, recession, lifting, glazing, overpainting and more, whilst exploiting a limited palette for simplicity and dependability: and also to keep the long-term costs of painting down.
Programme - Sunday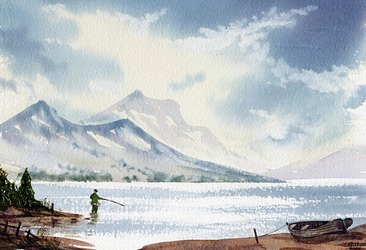 Covers a variety of techniques for producing simple, complex and dramatic skies, sunsets etc and explores the important facets of aerial perspective, including a sequence of painting. Demonstration and practice underscores the use of the palette in underpainting and producing realistic greenery and foregrounds. Some aspects of buildings, trees/foliage and reflections are covered as well as some guidance on painting on location.
Further Understanding Watercolour
Course dates Autumn 2017
Arrangedby mutual agreement
A direct follow-on weekend course for those who want to capitalise on the progress made on the "Understanding Watercolour" weekend, this course covers most of the subject areas met in the landscape, seascape and location painting in a similarly relaxed and enjoyable way.
Understanding the medium and mastering the essential techniques of watercolour are but the first, essential steps towards producing satisfactory results regularly and enjoyably. This weekend is designed to provide reinforcement to the knowledge already imparted in the Understanding sessions. Designed to develop further understanding, and by this, to enable students to be able to approach with confidence the major subjects to be found in the landscape and on location: the things that most watercolourists usually find difficult to master without hitting problems. 
At this stage, students will be expected to bring their own equipment including watercolour paper of a decent weight, although Nigel can provide everything required, with watercolour paper provided at cost.
Programme - Saturday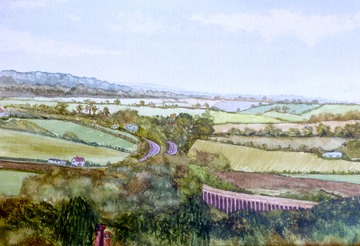 Subjects covered:
Short reprise on washes, colours, textures and student specific "worries". Light and shade and specific sky techniques. "Rules" of recession, atmosphere, colour and tones. Sequencing the painting of landscape subjects. Producing "sketchbook" watercolours on location consistently and without elaborate drawing.
Programme - Sunday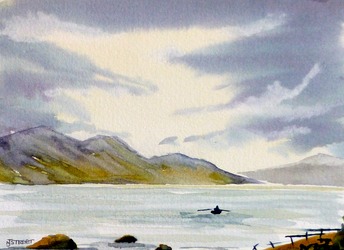 Subjects covered:
How to approach painting buildings; eye level; vanishing points; one- and two-point perspective.  Painting brick, stone, roofs, windows etc by exploiting the qualities of the medium. Producing realistic distant and foreground greens. Approaching painting trees, foliage and foregrounds. Some hints on water and reflections.
Administration notes
All weekend courses start at 1000 on Saturday and end at 1700, with a lunch break at approximately 1300 as appropriate. 
Sunday starts slightly later at 1030 and finishes slightly earlier at 1630, lunchtime nominally 1300 as before.
Cost for each weekend is £95, which includes a sandwich lunch on both days and is bookable in advance with a deposit of £25 to secure. Attendance on  each course is limited to 6 to ensure excellent student/tutor interaction, so timely booking is recommended. 
Workshops
A number of one-day workshops, normally held at Ledbury have been designed to explain and to practise how to approach some of the more demanding subjects in landscape or seascape. Topics planned at present include: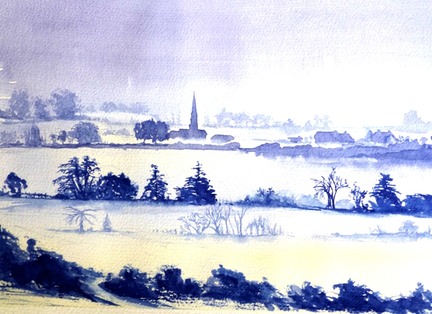 Recession in the landscape
Tone values, aerial perspective, tonal convergence
Emergence of colour. Use of the prepared landscape palette
Horizons and distance, tone relationships, figures
Rivers and estuaries, contre-jour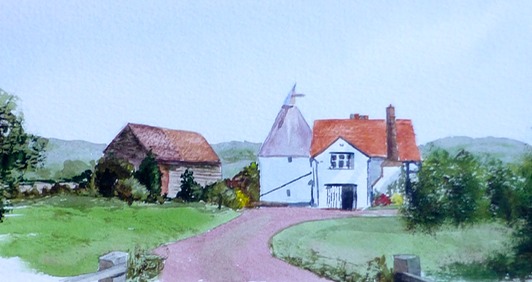 Buildings in the landscape
Perspective, tone values and contrast
Light direction, shadows, painting sequence
Black & white buildings, brickwork, stonework
Windows, foregrounds, roads, paths, ponds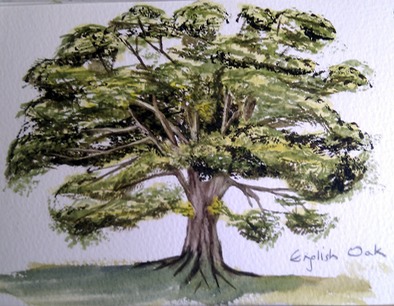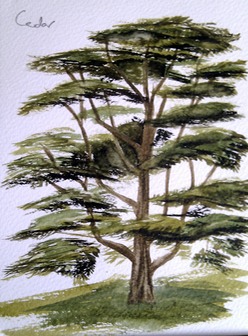 Greens, trees, and foliage
Mixing realistic greens, foliage colours
Sequencing, preparation of the palette
Structure, light and shade, shadows
Recession in trees & foliage. Underpainting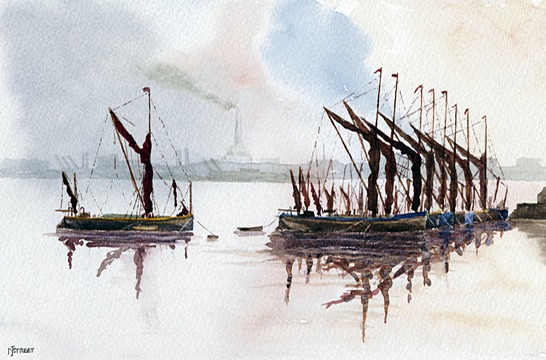 Water and reflections
Observation of surface effects, tonal values
Two- and three-point perspective, plotting reflections
Fragmentation of reflected images
Identifying and ignoring  "dead" ground
Cross-sectional proofs. Inserting images
Water is probably the most complex of the subjects in the landscape. This module will equip you to avoid the normal "howlers" in water and riverscapes - and to identify them in other people's work!